Lisa Mitchell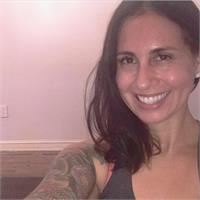 Yoga has played a transformative role in Lisa's life, as it has helped her quiet her mind of the habitual and often negative thoughts that had existed through various stages of her growth. Yoga allows her the awareness to deliberately choose thoughts that are empowering and make her feel a sense of peace and connection with everyone and everything around her.Lisa continues to be a student of Yoga, and considers her 500 Hour training with Srii Dharma Mittra to be most influential.  She has also completed 100 hours with Baron Baptiste, and 200 hours with Lisa Taylor and Sarah Gingrich. Additional trainings and immersions with Kathryn Budig, Seane Corn, Gina Caputo, Bryan Kest, Kino Macgregor and Phillip Askew have also been highly influential to her teaching and practice. Lisa's classes are challenging enough for experienced practitioners, yet simple enough and totally approachable for newer yogis. She uses positive affirmations to create a meditative flow, while still focusing on proper body alignment. She invites you to share her passion for personal growth, physical movement and deep connection with our true selves by practicing with her. Aside from being the co-founder of Dana Hot Yoga, she has completed Doctoral studies in Special Education, and has researched and developed an integrative yoga based program entitled Body Centered Therapy, which is designed for children with Autism Spectrum Disorder. Lisa is also an Adjunct Professor in the Graduate Education Department at St. Joseph's University. She is the proud mother of two daughters, a dog Buddha, and two cats, Dalli and Samadhi.
[divider]
Dorian Mitchell
While yoga calls to us for many reasons, Dorian started his yoga practice while in the courtship of dating his now wife. He completed the Dana Hot Yoga 200 Hour Teacher Training in 2011, and has continued his studies in the Rocket Yoga method with Amber Jean yoga baby of the late Larry Schultz.  He looks forward to sharing acceptance while fostering an environment that promotes the idea of function over form, and most importantly, FUN during his classes!  As a Philadelphia native and graduate f St. Joseph's University there is a soft spot in his heart for the western side of the city.  Consequently, when the opportunity arose to launch Dana Hot Yoga with his wife and co-founder he chose Bala Cynwyd, PA.  Since 2007 Dorian has served as the Director of operations at Dana Hot Yoga.  He finds gratification in sharing with others the bountiful benefits of yoga and is committed to growing our Dana Hot Yoga community one neighborhood at a time.
[divider]
Jenn Nonnemacher
Jen found yoga in 2010 while training for her first marathon and began practicing regularly as a means to strengthen her body and mind. She instantly loved the challenge of power yoga to allow her mind to stay focused in the present moment and feels it is a wonderful compliment to running. She truly believes yoga is for everyone and the goal should be to encourage us to be a little better than we were before by practicing patience and making an effort, both on and off the mat. Jen completed her 200 hour Hot Vinyasa Training at Dana Hot Yoga and is grateful for the opportunity to continue to learn, practice, and teach in an amazing community. She enjoys a challenging, sweaty, vinyasa/ power class, with an emphasis on variety, fun, and mindfulness.
[divider]
Katherine Oaks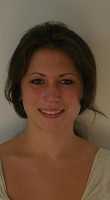 Katherine fell in love with the practice and philosophy of yoga in 2010 when she first tried a hot vinyasa flow. Since then she has immersed herself in a variety of styles and upon realizing how yoga was impacting her life, she chose to pass on what she was learning to
Katherine fell in love with the practice and philosophy of yoga in 2010 when she first tried a hot vinyasa flow. Since then she has immersed herself in a variety of styles and upon realizing how yoga was impacting her life, she chose to pass on what she was learning to others. She enrolled in a 200 hour teacher training program at Dana Hot Yoga in 2012. Under the leadership of Lisa Mitchell and Rachel Hoppenstein, Katherine deepened her personal asana practice, but also found a profound transformation in her daily life of experiences and interactions off of her mat. Katherine finds fulfillment in sharing with others the incredible power of yoga not just as a way to reach the body's physical potential, but also as a lifestyle of compassion, acceptance and unity.
[divider]
Rachel Hoppenstein
Rachel H. began her practice in college, convinced by a friend to try out a class. The energy, sweat, and power kept her coming back and eventually to teaching. In 2008, Rachel earned her 200- hour certification in a month long intensive training at the Kripalu Center in Western Massachusetts. Melding her vinyasa practice with the inquisitive, Inner focus of her kripalu training, her classes are fun and challenging.Rachel insist that yoga not only strengthened her body but stretched her spine- causing her to grow half an inch!  She is also an artist and her paintings are present in the studio!
[divider]

Kate Boyd
Kate is a recent graduate of Dana Hot Yoga's Teacher Training program and is very excited to be teaching at Dana's new Glenside location. Kate has always had an interest in moving and healing the human body through exercise and positive lifestyle choices. She took her first yoga class in college, and over the past ten years has enjoyed a mixture of power, gentle Hatha and Astanga style yoga classes. She works as a physical therapist and has a particular interest in human anatomy and kinesiology. She also has studied Buddhist meditation and dabbles in Fung Shui for fun. With Kate's classes, you can expect a challenging, yet energizing flow with a focus on strength and increasing range of motion.
[divider]
Noelle Gesualdo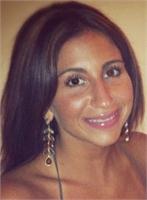 Noelle is a registered nurse and an advocate for mental health awareness and preventative holistic health practices. Formally trained in dance from the age of three, Noelle dabbled in yoga classes throughout her teen and college years to improve her flexibility and balance. After enduring a tragic suicide in her family and a ballet injury that left her unable to continue dancing, Noelle lost much of herself and her passion. While vacationing in Aruba in early 2011, Noelle was re-introduced to what she had lost by practicing yoga and learning about yoga's positive effect on the resort instructor, who was alike in age and had suffered a similar loss. This allowed Noelle to find inspiration to incorporate yoga into her life. By developing a strong mind-body connection through her practice, she has acquired a new perspective on life and has improved her overall health tenfold. Noelle describes her experience with yoga as "profound, invaluable, and life-changing," and it has inspired her to teach and share her practice with others. Noelle completed her yoga teacher training at Dana Hot Yoga in 2012.  She is very excited and honored to be a part of the DHY family!
[divider]
Cicelee Chappelle
When Cicelee first began practicing yoga, it was strictly as a means to cross-train her body. Before long it had become her primary form of exercise, as it benefited both body and mind in ways her gym workouts could not. Thus after years of life in NYC, yoga became her path to healing mind and spirit, releasing struggle, and staying centered. As her passion for yoga grew, so did the idea that she should share it with as many people as she could. To that end she completed teacher trainings with Isaac Pena, Jude English, Mary Dana Abbott and Schuyler Grant, emerging from them a fully committed yoga teacher. Having now returned to Philadelphia, her hometown, she aims to serve her students with classes that purify the body and still the mind through the healing power of breath coordinated with mindful movement.
[divider]
Alex Branzinski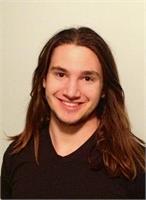 My first yoga experience was senior year of high school and involved one Bryan Kest's Power Yoga DVD, no mat, and a full stomach. This all but lasted 20 minutes from which I took a motley group of asanas to implement into my warm-up and cool-down routine for track and field. It wasn't until mid-way through college that I cultivated a keen interest in Eastern philosophy, meditation, and medicine. That is where my true journey with yoga began. After graduating from La Salle University, I decided to pursue acupuncture at Won Institute in Glenside focusing on meridian energetics and sports medicine. I have recently graduated from Dana's Fall 2013 Teacher Training Program. I made an amazing group of new friends and developed a better understanding of the cohesion of the individual and the metaphysical in yoga. My goal is to create an energetic environment focused on restoring mental equilibrium, enhancing kinesthetic awareness, and broadening functional movement. All are welcome to join me on their mats in journey of self-exploration and spiritual realization.
[divider]
Julia Paddsion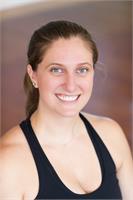 Julia began her yoga practice in 2011 as a supplement to running while training for a half marathon. It didn't take long before she fell in love with yoga after consistently feeling physically stronger and more at peace in her mind. Yoga has helped increase Julia's confidence, motivation, and has created a more positive outlook on life. After completing her teacher training through Dana Hot Yoga in 2012, Julia feels more passionate than ever about yoga and is excited to share her passion with others through teaching.
[divider]
Amanda Beittel
Amanda began practicing yoga in 2007 as a way to manage her stress and anxiety while away at college. She was hooked from her first time on the mat and loved the way that yoga made her feel calm, strong, and empowered. Amanda continued to make yoga a regular part of her life and eventually could no longer ignore her inner voice that told her she was meant to explore yoga further. Upon feeling a sense of discontentment with her full-time corporate job, Amanda decided to follow her true passion and completed Dana Hot Yoga's teacher training program in 2013. She enjoys creating classes that are both physically challenging and mentally refreshing, and is excited to share her love of yoga through teaching.
[divider]
Stephanie Morano
Steph has always had a love for health and fitness. She began her yoga practice in 2004 as a way to compliment swimming, running, biking, and weight training. She continued to practice yoga off and on for a couple years and quickly found herself hooked while training for a half Ironman during 2009-2010. Yoga was a way to calm mind, body and spirit while building inner and outer strength by connecting breath with movement. Steph completed her 200 hour Vinyasa Teacher Training in June 2011 at Dhyana Yoga. Steph hopes by sharing fun, energetic classes that she can help others discover the benefits of yoga.
[divider]
[divider]
Kelsie Strunc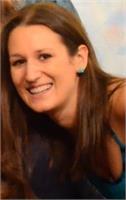 Kelsie first experienced yoga in an ideal picturesque setting: sunrise yoga on the beach, toes in the sand, and dolphins diving in the distant waves… Needless to say, she was hooked after that! After finding a peaceful yet still vigorous alternative to the monotonous gym atmosphere, Kelsie began practicing regularly. Originally seeking yoga as a way to strengthen an old shoulder injury, yoga has since transformed from a physical practice to a lifestyle change. The idea of choosing one's thoughts encouraged Kelsie to keep an open heart, reverse negative thought patterns, and practice staying content. After teaching an impromptu hot yoga class, she decided to pursue certification to delve deeper into her practice and share her love of yoga with others. She recently graduated from Dana Hot Yoga's teacher training program in 2013 and is blessed to have the support and friendship of the DHY community. Kelsie aspires to create refreshing and lively classes that encourage the harmonious union of the body and mind.
[divider]
Jessica Regetta
"Beginning her yoga practice as just another form of exercise, Jessica first tried yoga during college. Trying different styles of yoga, she did not find her real passion until she began taking hot vinyasa classes. After seeing the transformation physically and mentally from practicing regularly, Jessica decided she had to share this feeling with others. She is a recent graduate from Dana Hot Yoga's 250 hour teacher training with Lisa Mitchell and Rachael Hoppenstein. Since then yoga has become not only a physical practice, but a spiritual one as well. Jessica loves a challenging, sweaty and fun vinyasa class and loves to explore all the benefits that yoga has to offer. Eager to connect the body and mind, Jessica is very grateful and excited to be teaching at the Glenside location!"
[divider]
Diana Sweeney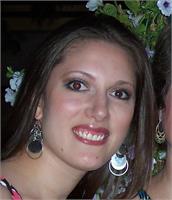 Diana has been a student of movement for the majority of her life. Formally trained in dance since the age of five, Diana was eventually selected to instruct first at her home studio and then eventually for the community dance program while earning her undergraduate degree at Muhlenberg College. Shortly after earning her degree and moving to the Philadelphia area, Diana discovered Pilates and found it to be a great supplement to her dance training. Recognizing her desire to share it with others, Diana was certified to teach Mat Pilates in 2005. She taught at a variety of venues throughout the area while in grad school at Villanova University, including multiple yoga studios where she occasionally took class and got her first taste of vinyasa yoga. Unfortunately, it never quite stuck until Diana took her first hot yoga class in Sept 2011 at Dana Hot Yoga. She firmly believes that people find yoga (and stick with it!!) when they need it the most. At the time, Diana was struggling with being an unemployed high school teacher, unsure of when she'd land her next teaching gig and get back in the classroom. She needed the mental peace and guidance that she quickly found while spending consistent time on the mat. As Diana has told many friends and relatives who don't practice, it has quite literally changed her life!! As with Pilates, Diana realized she wanted to share her love of the practice with others, which let to her participation in Dana Hot Yoga's 250 hour teacher training program during the spring of 2013. Her experience was more transformative than she could have even imagined, physically, mentally, and spiritually, which continues to affect her life even today. She can't wait to see you on the mat, hoping to help you develop your own love of the practice!!
[divider]
Hannah Capitan
It was 2010; In search of a new workout, Hanna decided to give yoga a try by purchasing a 5 class Groupon to Dana Hot Yoga. Little did she know, that 'new workout' would change her life forever! "Yoga is no longer just a workout for me, it's working in me." The union of breath and movement has brought Hanna a new awareness and passion for life that she wants to share with others through teaching. Hanna completed her yoga teacher training in November 2013 at Yandara Yoga Institute in Cabo, Mexico. She enjoys a sweaty, energetic, funky flow and loves a good savasana! "I'm so excited to be a part of the DHY team and can't wait to see you on the mat!!"
[divider]
Joaquin Galarza

Going through an existential crisis, confused, cold, depressed, desperate and down Joaquin decided to give yoga a try. Joaquin credits Yoga and meditation with saving his life and allowing him to feel again. It started with a DVD in his living room and then progressed to a journey through India studying with some of the great masters of yoga. Seven years and many different teachers and styles later, Joaquin has finally settled into a style and philosophy that works for him. Joaquin believes the yoga experience should be about celebrating life and bringing us back to ourselves physically, spiritually and mentally. It is through the physical practice of posture and breath that we can make this happen. Joaquin focuses on being aware of all the sensations of the body by paying close attention to alignment and spatial presence. Joaquin emphases is on movements that work to open, strengthen and bring more awareness to the body rather than contortionist cirque de soleil type postures and Hindu dogma. Joaquin is also a certified trainer with the National Academy of Sports Medicine, a licensed massage therapist with extensive time studying Thai Yoga Massage in Thailand, and an experienced Vipassana meditation practitioner.